Hi, my name is Pedro, and I am the owner and founder of fishingturf.com, a blog dedicated to sharing fishing experiences and stories.
The sea has always been one of my biggest passions. Since a young age, I loved to be playing inside the ocean, I had to be (literally) dragged off the sea when it was time to go home.
At 14, I started to surf, and I still do it nowadays (every now and then).
This love of the ocean is a family thing, my great-grandfather had a fishing vessel, and my grandfather had a codfish drying facility.
Last year, my father came to visit me and brought me a fishing rod, saying, hey Pedro, you are the "only" male in the family that doesn't fish, so it's time to fix that 😉
Guess what? It has become my absolute favorite hobby.
It feels like therapy… the contact with the ocean, the magnificent sightseeing, and wildlife experiences are mindblowing.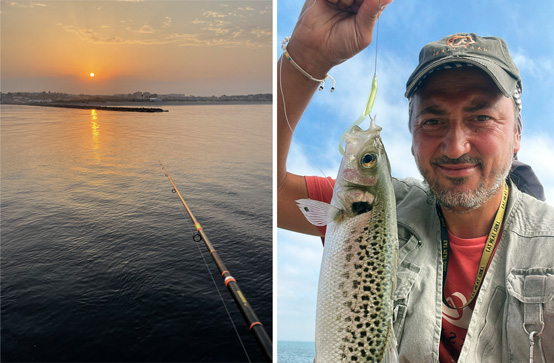 Plus, there is something so rewarding about the experience of casting a line and waiting patiently for a bite.
Or casting the line and keep trolling, trying to make your lures behave naturally.
The thrill of the catch is unmatched, and the feeling of accomplishment that comes with it is truly indescribable.
Not to mention that by Fishing, you get to eat the freshest fish you can bring to your table.
Join me on this exciting adventure and discover the joys of Fishing for yourself.
Thank you for stopping by my blog.